WHAT IS FLEXXCAPE?
Designed as an alternative to bunker hardscapes, Flexxcape is an ultra-premium alternative manufactured from a patented extrusion process. Using industrial PVC, Flexxcape is a permanent solution to bunker lining systems. Offered in a heavy yet flexible specification, it stands up to the most rigorous environmental conditions. It withstands freeze/thaw cycles, mechanical raking, and ultraviolet exposure. And installation is so simple, virtually anyone can do it.
EASY TO INSTALL
The simple method saves a lot of time and avoids temper-mental environmental requirements

CONTROLS WASHOUTS
The irregular, undulating loops form a wide-angle matrix that grabs sand particles to lock them in place.

NO SPECIAL EQUIPMENT
The intuitive process requires no special tools, equipment or external energy to complete an installation.

INDUSTRIAL PVC
The patented extrusion process creates a durable, permanent material that does not breakdown or change with temperature.

ECO FRIENDLY
Manufactured from re-cycled materials, requires less energy, and doesn't emit harmful chemicals during installation.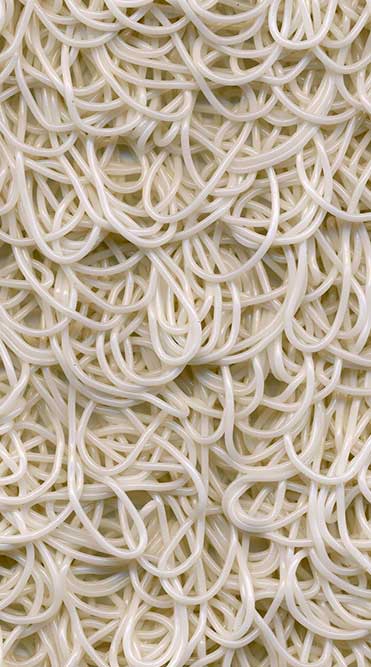 COST-EFFECTIVE
Easy install and lower materials costs delivers a lower per unit cost which delivers faster ROI.

RELIABLE LOGISTICS
Our manufacturing, warehousing, and logistics format insures fast, timely, and reliable delivery to your job-site.

SAFE FOR PLAY
Should a golf club strike deep into the bunker sand, no golfer injury or club damage will occur due to soft product composition.

NATURAL COLOR
Product contains no dies or pigments and will maintain a good aesthetic should sand depths not be maintained.

RELIABLE PARTNER
IVI-GOLF has been delivering effective, golf course solutions in a trusted and reliable manner since 1997.